THE BADLANDS

Sorry. Nothing clever to say here. The whole area was really very pretty.




Reminds me of Spaceman Spiff.




Our shadows.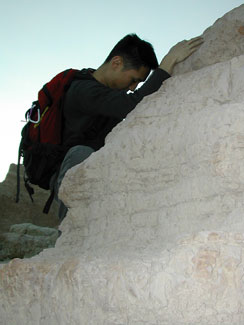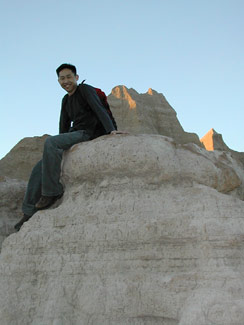 Me, pretending I know what I'm doing.




Lori, being gracious and not pointing and laughing.




The view as we were pitching our tent.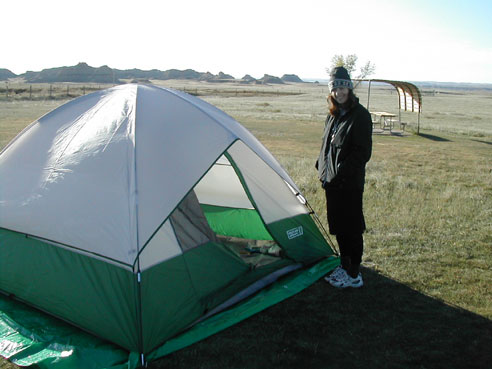 The Lor-ster standing proudly in front of our tent the following morning.




Daniel, cold, grumpy. Awaiting tea.




Morning hike. Following the yellow fiberglass trail.




"You have 10 seconds to get up here or I'm breaking up with you."




"Nah, I'm good where I am."




View from the top.




And why, do you ask, am I showing you a picture of gravel? That's actually the rattlesnake that almost killed Lori. Luckily for her, I was able to crush its self-esteem with a barrage of pithy insults. Score: Jerk from the city, 1 - Nature, 0




"Aren't you glad you're not dead?"
"I am!"