On October 10th, 2002, I packed all my belongings into a car and headed west. I was supposed to arrive in San Francisco 15 days later. What is it that they say about the best laid plans?



GOING WEST... BY WAY OF NORTH CAROLINA

The first leg of the trip is to head south to Washington DC, where I'll meet Julie. From there, we'll drive down to North Carolina together, where my companion for the remainder of the trip, Loriloo, is hiding. Conclusion: Lori gets door to door service, and I get to... see... the... south.

(If you'd like to see her side of the story, browse Lori's archives. Start at Oct. 13, 2002.)



As Julie and I were driving down, Luke called to ask why the hell I was going to be in North Carolina. So as soon I got to Winston-Salem and met up with Lori, we drove an hour east to see Luke, at Duke. As you can see, Durham is quite a happening place at 3 am.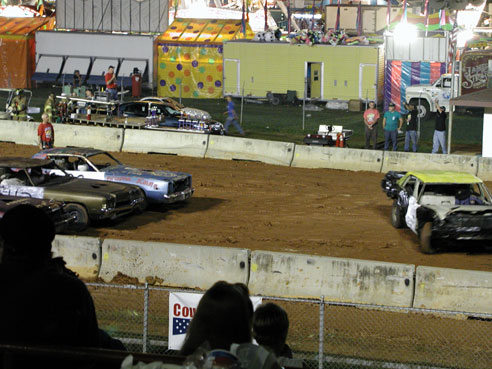 Things I did in Winston-Salem:

1. Kissed my grits.
2. Attended the Dixie Classic Fair where I
a) saw livestock
b) saw giant prize-winning vegetables
c) watched my first demolition derby




Having dinner with Joe and Julie in DC before we started driving west.